In the world of home organization, a well-designed closet system can make all the difference. As we step into 2023, the quest for optimal closet organization continues to drive innovation in the market. Whether you're a fashion enthusiast with an extensive wardrobe or simply seeking to declutter and streamline your living space, the right closet system can transform your storage experience. In this article, we will explore the Best Closet Systems of 2023, each meticulously designed to cater to your unique needs.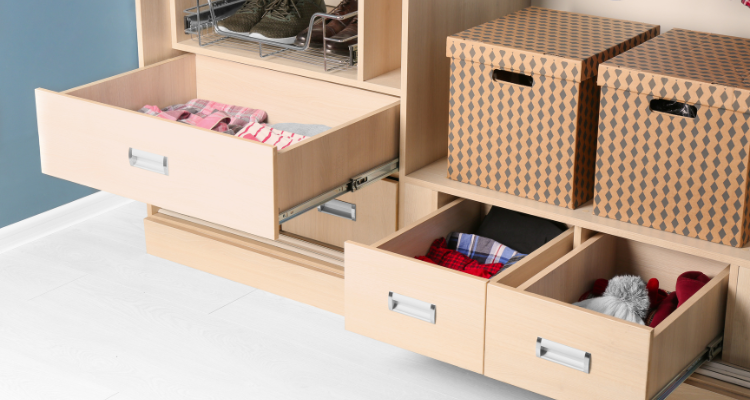 The Best Closet Systems of 2023 to Organize Clothes & Shoes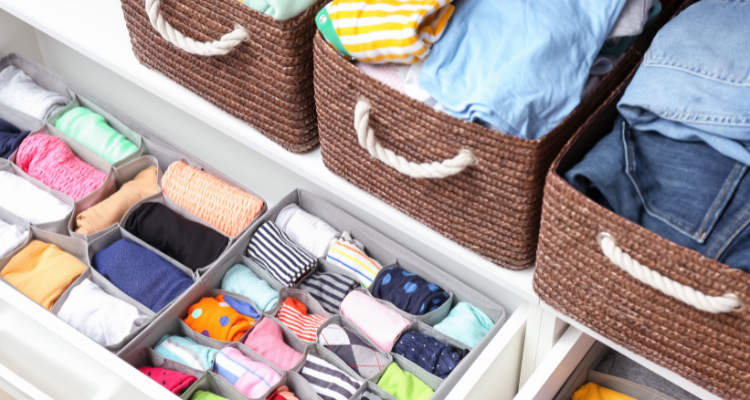 1. The Ultimate Wardrobe Organizer
The Ultimate Wardrobe Organizer is a top pick for those who crave both functionality and style in their closet systems. Designed with contemporary aesthetics in mind, it seamlessly integrates into any bedroom or dressing area. What sets it apart is its modular nature, allowing you to tailor the system to your specific needs.
With ample hanging space, adjustable shelves, and drawers, it accommodates a wide variety of clothing items and accessories. This system's attention to detail shines through with features like soft-close drawers and elegant hardware, providing a touch of luxury to your daily routine.
2. Space-Saving Marvel
In the era of compact living spaces, the Space-Saving Marvel proves to be a lifesaver. This innovative closet system utilizes vertical storage to maximize every inch of your closet, making it ideal for apartments or smaller bedrooms.
Customization is key with this system, as it offers adjustable shelving and drawers that can be configured to fit your unique needs. Its sliding mechanisms and pull-out features provide easy access to your belongings, ensuring that no space goes to waste.
3. Eco-Friendly Elegance Closet System
For those who prioritize sustainability, the Eco-Friendly Elegance closet system offers both functionality and a clear conscience. Crafted from eco-conscious materials, it combines elegant design with environmental responsibility.
This system's beauty lies in its versatility since it offers various storage options, including shelves, hanging rods, and drawers. Its timeless design ensures it won't go out of style, and its eco-friendly materials contribute to a greener future.
4. Shoe Haven Closet System
The Shoe Haven closet system is a dream come true for shoe enthusiasts. If you find yourself struggling to keep your beloved shoe collection organized, this system is tailor-made for you.
Specialized shoe racks, adjustable shelves, and clear storage bins ensure that your footwear is both beautifully displayed and well-protected. Whether you have a modest collection or an ever-expanding array of shoes, the Shoe Haven offers a practical and visually appealing solution.
5. Luxury Walk-In Closet
For those fortunate enough to have a spacious walk-in closet, the Luxury Walk-In Closet system is the pinnacle of organization and sophistication. It's designed to cater to your every need, from providing ample storage space, customized shelving to luxurious extras like integrated lighting and seating.
This closet system is a statement piece in itself, transforming your closet into a true fashion haven. With island storage, dedicated accessory spaces, and a variety of finishes to choose from, it caters to even the most discerning tastes.
Where to Get This Closet Systems Products?
Tallsen Wardrobe Storage Hardware provides all related products to build your dream closet system, we offer closet organization systems, trouser racks, clothes racks, and shoe racks. Each one comes with a wide selection of products to choose from.
· Closet Organization Systems: Our closet organization systems are designed to provide you with a complete solution for your closet needs. These systems offer a wide array of components and accessories, allowing you to customize your closet layout to maximize space and functionality.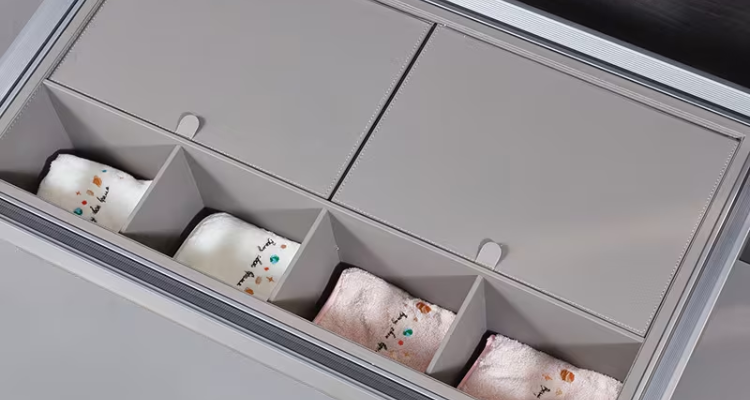 · Trouser Rack: Our trouser racks are designed to keep your trousers neatly organized and easily accessible. With various options available, you can choose the one that suits your closet layout and preferences.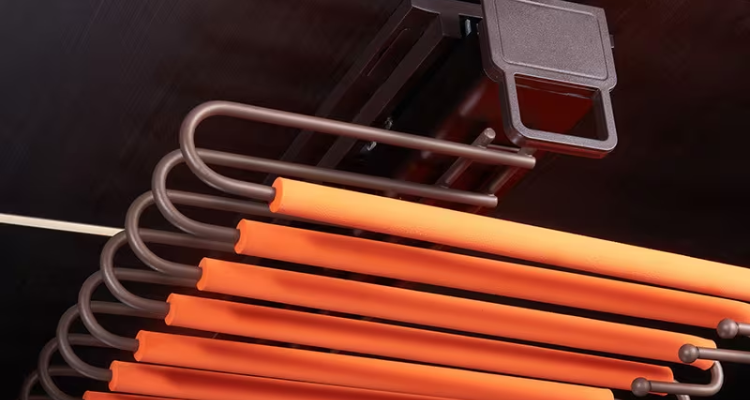 · Clothes Rack: Our clothes racks are perfect for hanging and organizing your garments. Whether you have a walk-in closet or a standard wardrobe, our clothes racks come in different styles and sizes to fit your space and style.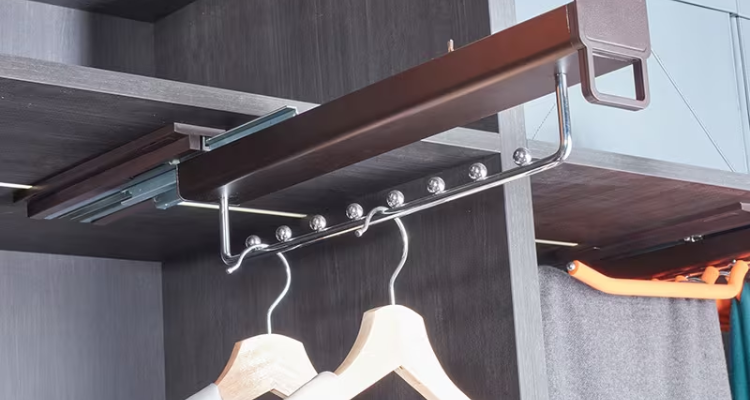 · Shoe Rack: Keep your shoe collection tidy and well-organized with our shoe racks. We offer a variety of shoe rack designs to accommodate different shoe types and quantities, ensuring your footwear is always in order.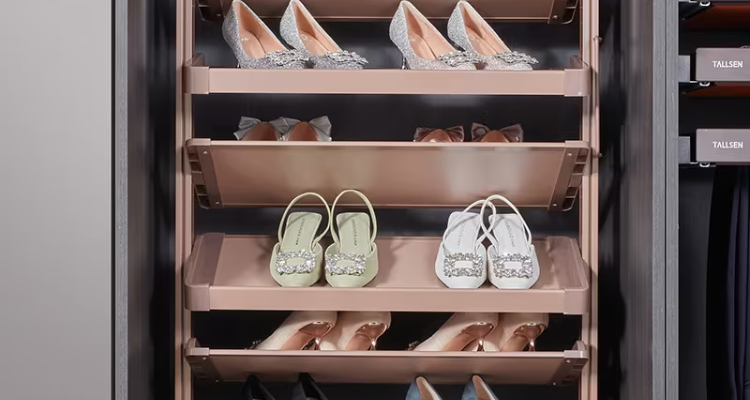 You can see more information about this product here.
Summary
The Best Closet Systems of 2023 offers a range of solutions to cater to various needs and preferences. From the Ultimate Wardrobe Organizer for those seeking a blend of style and functionality to the Budget-Friendly Solution for those on a tighter budget, there's a closet system for everyone. The Space-Saving Marvel maximizes vertical space, while the Eco-Friendly Elegance prioritizes sustainability. Shoe lovers will adore the Shoe Haven, and those with ample space can indulge in the Luxury Walk-In Closet.
FAQs
1. How to organize a closet in 2023?
Organizing a closet in 2023 begins with decluttering. Sort through your clothing, shoes, and accessories, donate or discard items you no longer need. Then, choose a closet system that suits your space and style preferences.
2. What is the most effective way to organize a closet?
The most effective way to organize a closet is to have a clear plan. Start with a thorough decluttering, then categorize your items. Utilize storage solutions like shelves, hanging rods, and drawers to keep everything in its place. Regularly review and maintain your organized closet to ensure it stays clutter-free.
3. What is the most affordable closet system?
The Budget-Friendly Solution is a cost-effective option for those seeking an affordable closet system without compromising on functionality. It provides essential storage solutions at a budget-friendly price point.
4. What's the best way to store shoes in a closet?
The Shoe Haven closet system is designed specifically for shoe storage. Alternatively, you can use shoe racks, clear storage boxes, or hanging shoe organizers to keep your shoes accessible and well-preserved in your closet.
5. How do professionals organize their closets?
Professional organizers often follow a similar approach to Wardrobe Storage Hardware. They begin with decluttering, categorizing items, and utilizing storage solutions tailored to the client's needs. They also emphasize regular maintenance and organization to ensure a clutter-free and functional closet space.