The new Chancellor of the Exchequer, Jeremy Hunt, said in a statement on the 17th that he would cancel "almost all" of the tax cuts announced by the government in September this year.
  The same day, Hunt said in a video message, the abolition of tax cuts aimed at ensuring the stability of the British economy, to enhance the confidence of the outside world in the Government's fiscal policy.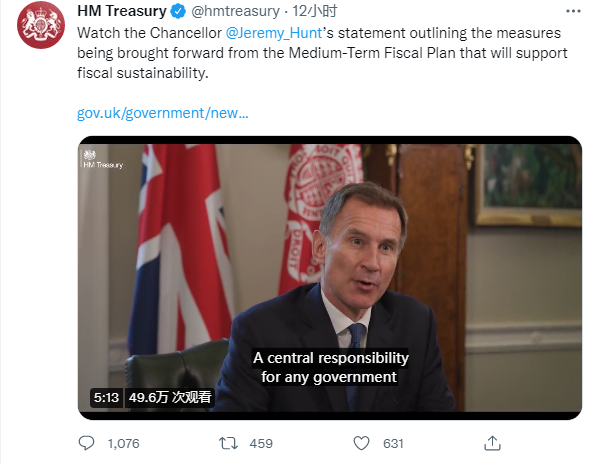 According to the statement, the basic rate of personal income tax will continue to be maintained at 20%, canceling the decision to reduce it to 19% from April 2023. Previously announced cuts in dividend tax and the VAT exemption scheme for overseas visitors' purchases will also be scrapped. The statement said that the removal of the tax cuts would generate around £32 billion a year for the UK government.
  The statement also said that the previously announced Energy Price Guarantee scheme would only last until April 2023, rather than the previously announced two-year period. At that point, HM Treasury will decide how to continue to support UK households and businesses on their energy bills after a reassessment.
  On 23 September, the UK government announced a massive tax cut plan to boost the economy, only to trigger financial market shocks, with the pound hitting a record low against the US dollar. Analysts believe the plan will have a limited effect on stimulating economic growth, but will significantly raise government debt and inflation risks, and widen the gap between rich and poor.